Become A Reseller With No Investment
Don't waste another minute, concentrate on your sales!
We take care of your process, so you could focus on your business.
Get Started
BECOME A RESELLER. MAKE MONEY THE EASY WAY. SELLING MADE EASY.! NOT TO WORRY. WE ARE HERE TO HELP YOU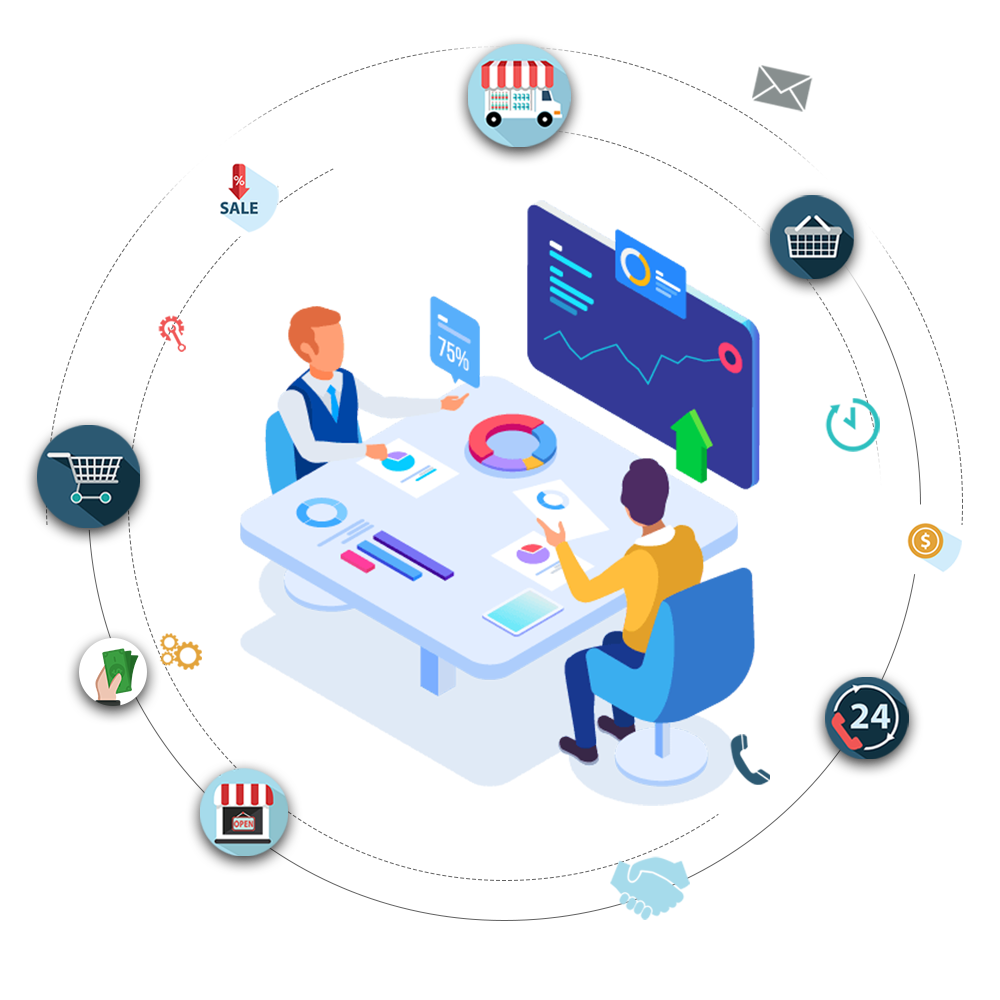 About Us
BusinessArcade.com, an online shopping mall with a huge selection of clothing, shoes, bags, jewelry, watches and accessories providing to all you want to start yout business. We aim at starting business in the UAE easier and simple
What Do We Offer
Want to start your own business? But no trade license or no investment? Not to worry, you dont have to wait anymore to start your business. Get Started.
HOW IT WORKS?
Create Account as a reseller and then request for product which are you want sell, Place order for your customers we will pack and deliver it to your customer as a courier, After delivery get your amount in your account or cash.












Frequently Asked Questions
What is Reselling with BusinessArcade.com?
Reselling with BusinessArcade.com is an oppurtunity to budding enterpreuners to start there own business with zero investment and just by reselling. BusinessArcade.com gives an oppurtunity to access hundreds of products such as dresses, shoes, bags and much more to the reseller to start there own business. Join our local community and earn money at the comfort of your home without any worries about stock, procurement, investment or license. While you get the complete liberty of setting up your own prices to earn maximum benefits, we take care of shipping, returns and even guide you through customer support. Our procedures are transparent, so you do not have to worry about any hidden costs. Using our reseller services, you can sell in all across UAE hassle free.
How much it costs to start Reselling with BusinessArcade.com?
Register and start your business with ZERO signup fess or account maintance charges. Launch your business by becoming a reseller with BusinessArcade.com at ZERO portal charges. BusinessArcade.com on behalf of you handles your order customization, delivery and return handling at ZERO additional charges Now starting your own business with ZERO investment is made easy.
How can I become Reseller with BusinessArcade.com?
Step 1: Fill signup form on the reseller.businessarcade.com
Step 2: Get your account approved.
Step 3: Request products you want to sell.
Step 4: Place your order on our portal.
Step 5: We will receive your order, pack and deliver it.
Step 6: Get your money in your account once delivered.
How do I get my accout approved?
Sign up with us and submit the required documents. Our team will verify them and get back to you
How long will it take to get my account approved?
If registration form is filled in correctly, your account will be get approved with 24 - 48 working hours
Who is responsible for shipping?
We handle your shipment and have it customised and delivery to the customer as per you.
What is the shipping time?
It takes 1-4 working days depending on the location of the customer
Our Address
Deals arcade Industrial Area 11, Sharjah, UAE
Email Us
info@businessarcade.com


Call Us
+971 565651133
+971 565634477